Salon offers up-to-date hair services for women and men in a relaxing environment. Our stylists give you personalized attention to make sure you are satisfied every time you visit.
Welcome to
Makeup Mantra
We are a full-service salon and we are located in Hisar. As Hisar's leading salon, we are dedicated to provide you with a totally natural experience and we don't compromise on quality.
At our exclusive salon which is located in the heart of Hisar area, we have created a sanctuary from everyday life. It's our mission to ensure that you leave us looking great…and feel even better. In our relaxing environment, we want you to feel refreshed and restored. You don't just take our word for it though, have a look at what our clients say about us.
As well as our salon, you can make the most of your time by indulging in one of our beauty treatments whilst you're with us. They follow the same principle of natural indulgence, organic products wherever possible, using locally-sourced.
Specializing in the art of color, dimensional foil highlighting, and including corrective color, we strive to enhance our clients' inner and outer beauty. Makeup Mantra's Hair Designers go to several workshops and training seminars a year. We also hold in-house education on monthly basis for our staff.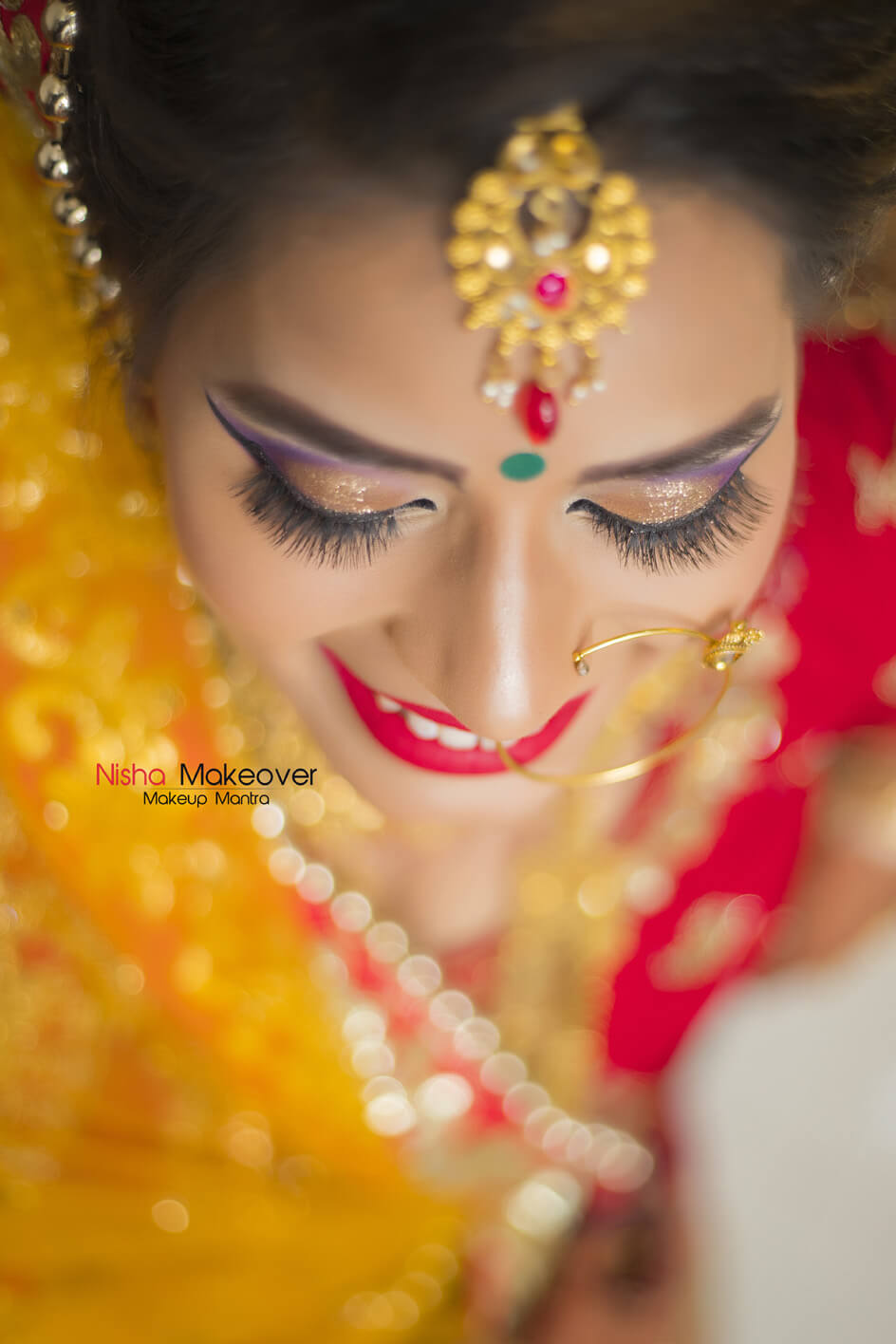 The Story of Makeup Mantra Salon
We opened in July 2018 with a simple ethos: to provide the very highest quality of service combined with excellent customer care. The decision to use natural products was at the heart of this ethos and we have continued to seek out the best natural products for our hair, barbering and beauty treatments.
Our clients are at the centre of every decision we make and so, as well as ensuring that our prices are very competitive, we have created a loyalty scheme as our way of saying 'thank you' for being part of the 'Makeup Mantra' family.
Our approach is to providing you with a totally natural experience that doesn't compromise on quality. It is our mission to ensure that you leave us looking great…and feeling even better. In our relaxing environment, we want you to feel restored and refreshed. We work with the colouring, hair texture and complexion that nature gives each client and then we optimise and enhance their style, creating natural looking, beautiful hair.
We strive to have a fun, uplifting, friendly atmosphere with some of the most professional hair designers around.  When in our salon, you'll be treated with great service.  We give thorough and expert consultations before the start of your service. You'll know exactly what to expect and what you're getting before the start of your service.
Client Testimonials
I am amazed and grateful for the support and friendship I enjoy with my Clients. Their words both humble and lift me at the same time!
Color and trim were fabulous. Product use guidance is always so appreciated. Love new salon, Artistic Edge. Such a convenient location. Sammy is the best — don't hesitate to visit this great new salon.
Akshay Sharma
You are the coolest!!! you did what i want and you didn't push me into cutting my hair any shorter thank you so much! i love it!!
Sandeep Chowdhary